CEG Rentals provides excavators for dry hire from 5 to 40 Tonne based in Hexham near Newcastle and servicing surrounding regions.
We offer competitive excavator hire rates throughout Newcastle and the Hunter Valley.
Our well-maintained excavator hire fleet has been used in a variety of sectors, from mining and civil construction to agricultural and industrial projects. We offer flexible dry hire excavator rental that our clients continue to use on their projects across NSW North Coast and the Central Coast.  We regularly service our excavators to ensure that they are well-maintained to avoid delays or breakdowns on your site. When you hire an excavator from CEG Rentals, you're receiving state of the art machinery at competitive excavator hire rates. We'll deliver our excavators in excellent condition to you when you need them for the duration of your project.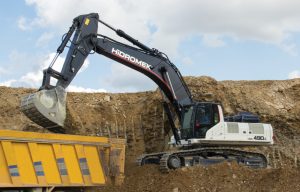 Our excavator hire fleet: U55-4 Kubota 5.5t – Track Mounted Excavator for Hire. HMK140 Hidromek 14t – Track Mounted Zero Swing Excavator for Hire. R145LC-9 Hyundai 14t – Track Mounted Excavator for Hire. R220-9 Hyundai 22t – Track Mounted Excavator for Hire. HMK220 Hidromek 22t – Track Mounted Excavator for Hire. HMK370 Hidromek 37t – Track Mounted Excavator for Hire.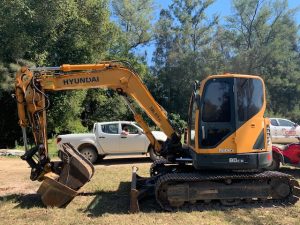 Excavator attachments
GP Buckets
Mud Buckets
Tilt Buckets
Sieve Buckets
Augers
Rippers
Grabs
Rock Breakers
We're located in Hexham, New South Wales.
CEG Rentals is located in Hexham which is just 15km from Newcastle in New South Wales. We're able to bring our dry hire excavators to your project location throughout the Hunter Valley, Lake Macquarie, New England, NSW North Coast and across the Central Coast. We'll work with you to create an excavator hire plan that suits your project duration and needs. Talk to the team at CEG Rentals today about our competitive excavator hire rates.